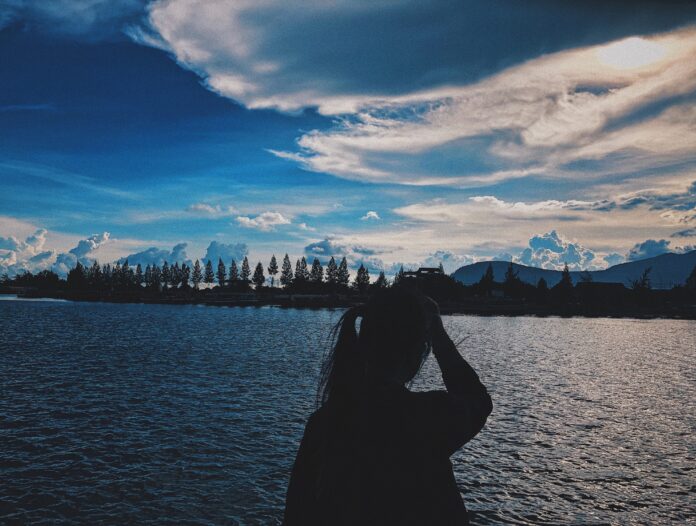 It is simply difficult to say no when it comes to traveling, so I packed my bag again after two weeks from my solo trip. The difference is that this time I traveled with a group of my friends from university; for the first time. Everything went so well from the beginning to the end of the trip, and I can't help hiding such a wonderful experience. In case you plan to have a little getaway at the weekend for a night or two, Kampot is the place.
Located in the southern part of the capital city, Kampot is a very relaxing and refreshing town to explore. It seems very quiet at first sight, but that makes this little sleepy town the perfect place to run away from the busy city. No matter if it is day or night, there are always places to explore in Kampot, and that is the beauty of it. You will never get bored of this old town, the decrepit buildings, or the little roads.
Our group of 5 stayed in Kampot for 2 nights and 3 days, and we have been to quite a number of places. We just came back this afternoon, and here I am writing everything right away. I am going to describe the place we stayed, where we went to, what we did, and the whole experience in detail. It was super fun especially when everyone in the group got along so well with each other. There are a lot of adventurous things to do in Kampot, so coming with friends is recommended.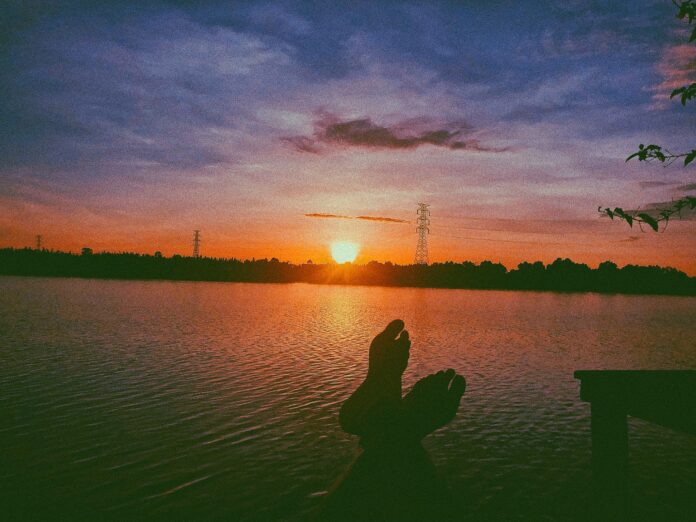 Clearly among the best places I've stayed in Kampot, highly recommend this place
Meraki Kampot is the name of a very natural and relaxing place that we stayed during our trip. The moment we walked in, we were suddenly surrounded by trees and plants of many kinds. After about 30 seconds, the mini bar which is also the reception stood right in front of us. Everyone there is super friendly and nice, and they are also very helpful as well.
On our left was the view of the breathtaking river along with the soft breeze of the air that blew all the stress away. What can I say, my friends and I fell in love with that place right at first sight. There are swings as well as little kiosks where groups of people like us can hang around. Not to mention the kayaks for rent, this place by the river simply has everything we need.
We booked 2 rooms, and both of them were really nice to stay in. The wood house design along with the classic decoration is absolutely beautiful and unique. Each room has a little porch where we can sit and hang out, and it is very nice in the morning and evening. The awesome part is that we can stay in the kiosk by the river as long as we like at night. Plus, the mini bar serves till late as well; just a perfect combination for my friends and me.
Another beauty of this place is the view of the river early in the morning and at night. I woke up to the sound of nature with the rattling sound of leaves as the wind blew. Walked out of the door, slept in the hammock, and enjoyed the spectacular scenes that were so pleasing to the eyes. My day was made right when I woke up, how awesome that was. At night, it gets a little colder and even more stunning when I looked up at the sky. The bright stars took my breath away, entirely. Couldn't ask for more in this getaway, super glad that I found Meraki Kampot.
However, the adventure is only adventurous when there are a few obstacles. There were only two drawbacks that I personally found there. First of all, the spiders in the bathroom. I am terrified of these creepy crawlies, and I had to run out of the bathroom and screamed for help for two nights straight. Can't complain, nature is everything around me; it is just that spiders aren't the best creation of nature.
The next thing was that there was no water early in the morning. The first morning, we waited till around 9AM to finally had the water to shower. But this morning, all of us checked out without showering at all. We used our drinking water to brush our teeth and wash our faces. A very new experience we have ever had in our lives. Boy, how thankful we were to finally got home in the evening to our first shower of the day! Totally worth it!
2
How We Spend Our First Day
I enjoyed night life here a lot, watching fireflies is one of my most favorite experience
We arrived in Kampot at about 5 in the evening, so there was nothing to do much on our first day. After we checked in, we took a tuk-tuk to the town with zero plans in mind. The tuk-tuk driver recommended us to take a small cruise ride along the river, and it was absolutely amazing. The price of the cruise is 10000 Riel ($US 2.5) per person, and the ride took about 2 hours.
The cruise has two storeys, and of course, the one on the top shows the best view since it is in the open air. It took us under 3 bridges and our heads almost touched the underneath part of those bridges. Very fun, indeed. We got to see the sunset before we stopped at the other side of the river for fireflies watching. There were not any fireflies that night, but the stars in the sky totally compensated for everything. I have never seen a night so mesmerizing in my entire life, it is so nostalgic just to picture it again.
Two hours ride sounds long, but the beauty of the river, the mountains, and the town made the time fly so fast. We ordered the food from the cruise, and the price and the taste were reasonable and acceptable. Well, the wait for the food also helped kill the time as well; we were starving. If you haven't done the little cruise ride in Kampot yet, you really should definitely do it. The experience is incredible.
Note: There are two choices of the riding time that you can select: 5:30 – 7:30PM & 7:30 – 9:30 PM.
After the ride, we walked into the sleepy town that finally gets up at night. There were food stalls and restaurants along the way, and thinking of what to eat was a little difficult. However, our main thing to do was to rent motorbikes first. We rented two motorbikes, and it was 20000 Riel (USD 5) per motorbike for 24 hours. The gas was on us, but the maintenance of the bike like flat tires was on the owners.
Things were more convenient with our own ride, we could go anywhere we wanted easier on our own. We had our second dinner and dessert before we bought some snacks back at our place. The first night was great, and we stayed out till almost 1AM before we called it a day and turned in.
3
The Adventures We Had On The Second Day
Ziplining for the first time, and I will do it again and again. So much fun!
Like I mentioned earlier, our first challenge began right when we got up. The struggle of waiting for water to shower, but we finally hit the road fresh and clean. After breakfast in a local restaurant in town, we went straight to the destinations on our list. First stop, taking (hundreds of) photos at the famous track on the bridge. No kidding, we spent half an hour just to take pictures; what a great team I was in. We created memories, and we saved them.
Our next place was Daung Te Riverside where there were water slides, kayaks, and other water sports to do. We only went for a quick walk there because the place was too crowded, and it seemed not our vibes. Then we headed to Ta Da Waterfall with huge expectations in mind for the waterfall. After about 20 minutes of climbing steep stairs and catching our breath, we finally reached the supposedly "waterfall".
You can tell by now that we discovered no waterfall, not even much water. The good thing was that it was a bit windy up there, and that made up for our sore feet. Plus, the view from above was very nice so we didn't feel entirely bad about climbing up there. After a little rest, we went back down and decided to have our lunch there. We stayed for about 2 hours, then we got on our motorbikes and continued our journey.
Our next and last stop was River Park, where we had a very fun experience of kayaking. Also, it was the place where I had my first zip line experience which still sticks in my mind now. We went kayaking for an hour in the crystal blue river before we went back ashore. Just like the place we stayed, the view of the river was so beautiful that no photos could do justice as the eyes could see.
Apart from kayaking, River Park also has zip lining and bungee jumping as well. I decided to do one wild thing at a time, so I began with zip-lining. It was the best 22 seconds of my life, a little too short but yo, I flew across the river! Now that I have tried it, I know that I love zip-lining and I want to do more of it.
It was already 5PM by the time we crosschecked our plans on the list, so we went back to Meraki. Well, only two of us came back at first because the motorbike of the other three had a flat tire. My friends had to wait for the motorbike to change, but it didn't take long which was a good thing.
After we had our shower and changed, we went back to the town for dinner. There was this barbecue place called 365 on the second floor at the Durian Roundabout. We had our dinner there while seeing the view of the town center on its busy night. Then we bought some snacks back to our place. The second night was even better because we had more food, and we stayed till 1AM. Sleep is for the weak!
To sum up the second day, it was extraordinarily fun and memorable. It is not every day that I get to spend time with some old friends hanging out in a kiosk by the river and drinking red wine. It is also not every day that I got drunk, hugged everyone, and told them I love all of them. Both in people and in text messages, not that drunk. I cherish moments like this, and I am so thankful we went on this trip together. Looking forward to more trips like this one in the near future.
Note
The entrance price to Ta Da Waterfall is 4000 Riel ($US 1) per person.
Kayaking at River Park costs 10000 Riel ($US 2.5) per person for an hour.
Zip lining at River Park costs 30000 Riel ($US 7.5) per person, plus a free boat ride back.
From the beginning to the end of this trip, the excitement kept on going. This trip was super fun, and everything went very well. I am so glad that I had this little escape, and the whole experience was worth every single minute I spent. We went to many places and ate a lot of things, and we had so much fun together. It was a bummer that a few of the others we invited couldn't make it, things would be better with more people. So memorable indeed, both the place and my travel companions are incredible. Hopefully, there will be another trip in April!
Related Post: Best Places To Go & What To Do In Phnom Penh