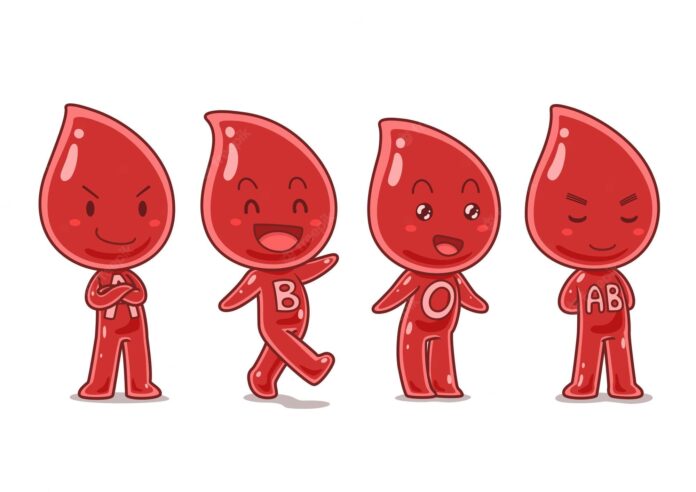 There are 4 main blood types: A, B, AB, and O. In some countries, there is a belief that each blood type associates with the person's personality. And that has led to a lot of research throughout the years. As a result, new research has shown that your blood type can also tell your health conditions. Here I bring you the pros and cons as well as the characteristics of each blood type. Let's see if you can relate to any of the facts below.
Pros
People with blood type A are conservative and high standard which means they always plan things in advance. They also take things seriously while being patient, and very punctual.
Cons
The negative thing about people with blood type A is that they are stubborn, hot-tempered, and fearful.
Health Conditions
The diseases that they might face are pancreas cancer and blood cancer. They can also easily get contagious from pox and malaria very easily. The good thing is blood type A is not a mosquito's favorite type of blood. But once they get bitten by mosquitoes, the chance of getting malaria is high.
Pros
If your blood type is B, you are full of creativity and flexibility. This type of person is always optimistic, and they have goals in life and do whatever it takes to reach their goals. They are sociable, and they can easily make friends.
Cons
Blood type B person is cold-hearted, and they tend to be irresponsible and selfish.
Health Conditions
The only concern that blood type B people should have is heart disease. However, this blood type is full of good bacteria which make them healthier than other blood types.
Pros
You can easily tell how elegant AB blood type people are, and they are so amazing to be friends with as well. This type of person is patient, reasonable, responsible, trustworthy, and helpful. They always set their plans and follow the plans vigorously.
Cons
They tend to hide their feelings a lot, and are less friendly compared to other people. This type of person criticizes others, and they won't forgive easily once they become angry.
Health Conditions
If you're a woman with blood type AB, you might have a high chance of getting high blood pressure during pregnancy. The condition is known as Pre-Eclampsia. Overall, people with blood type AB are likely to face heart and blood diseases.
Pros
We can say that blood type O is rare and awesome for it can be used to help people with different blood types. The person with blood type O is ambitious, strong, self-confident, and has great leadership naturally. This type of person is also sociable, flexible, and adaptive while they love competing and focusing on their life goals.
Cons
They are the people with ego and high self-esteem which makes them think they are better than others. This type of person is also merciless, and cold-hearted sometimes.
Health Conditions
Blood type O is the mosquito's favorite meal, however, the chance of having malaria or pancreas cancer is low compared to other blood types.
Related Post: What Your Sleeping Position Says About You