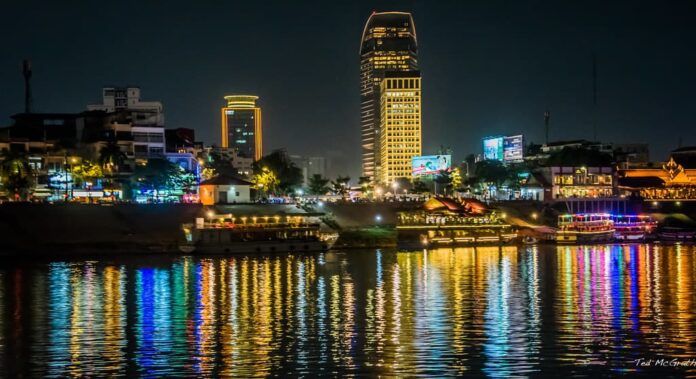 Phnom Penh city is the heart of Cambodia, and this small yet fascinating city has many places to explore. All you need is three to four days in Phnom Penh city to experience the different lifestyles and cultures of this small country. There is a variety of activities that you can do in the capital both day and night. From food to museums and pubs, this little city has them all so be ready to dip into Khmer culture with us. Below we have recommended just the best places to go in Phnom Penh in three main categories including exploring, shopping, and entertainment.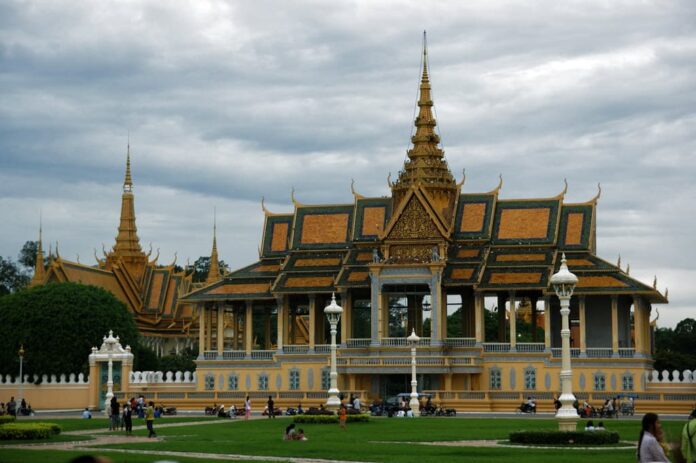 This city has endless fun when it comes to exploring, and there are a few places that you must go to once you are in Phnom Penh. The interesting things about the places that you are about to see are the uniqueness and the beauty of the places themselves. Once you are there, you will have a lot of memorable times from what you see. So let's explore the best places to go in Phnom Penh in the list down below.
Cambodian Living Arts Theater Show
One of the best ways to get to know the culture of Cambodia better is by watching the dance and art shows. This living arts theater show is the main organization tasked with bringing traditional arts back to life. On top of that, they also take the arts in a new and modern direction as well. They train musicians, dancers, singers, and other performers to deliver just the best and most unique form of art. You can go to their daily shows at the National Museum from 7PM to 8PM, trust me, totally worth it.
Cherng Ek Genocidal Center
Between 1975 and 1979, Khmer Rouge Regime took over Cambodia by the leader named Salot Sor aka Pol Pot. During that devastating time, there is an estimation of two million people killed or died from starvation and exhaustion. Among those two million, almost 9,000 bodies were discovered at the mass graves at Cherng Ek or the Killing Fields.
Nowadays, the Killing Fields is serving as a memorial where visitors can see and learn about the bitter history. There is a large Buddhist stupa filled with human skulls retrieved from the fields along with exhumed graves. You will be able to learn more through a headset-guided walking tour in many languages that you can choose from.
National Museum
The National Museum of Phnom Penh city is not like any ordinary museum that you have seen. Inside, there are a lot of ancient sculptures and statues from hundreds of years displayed. Each and every piece of art expresses the talent, life, and culture of the country itself since the old days which is extremely interesting. That is not all, you will also get to watch videos of the history of Khmer culture and traditions as well. The museum might take up to an hour or two to explore, and the experience will be one to remember.
Royal Palace
Opening Hours: Every day: 8AM – 10:30AM / 2PM – 5PM
Royal Palace serves as the King's official residence as well as the venue for court ceremonies and the symbol of the Kingdom. The good thing is there are some sections open to the public which means visitors can stroll through. You will see the manicured gardens as well as the beautiful ornate temples, libraries, and galleries inside the palace grounds. Also, the palace compound is home to the Silver Pagoda which is a prominent temple named after its gleaming silver floor. Make sure to dress respectfully by keeping shoulders and knees covered or you are not allowed to get in.
Toul Sleng Genocidal Museum
Back to four decades ago, Cambodia was drowning in a genocidal regime that killed millions of its people. After almost four years, the country finally got back on its feet again; yet the excruciating pain lingers in their memories. As we mentioned above, there are several places that those killers used as killing fields; Toul Sleng is one of them. Toul Sleng was a high school where the ferocious people in those days used in order to torture and killed many innocent lives.
Today, Toul Sleng high school has become Toul Sleng Genocidal Museum where you will be able to explore and learn about some history. Each classroom is used as a torture room, and you still can see the blood stain on the floor. There are also skulls of the victims of the regime as well. Toul Sleng is one of the places that you should not miss when you are in Phnom Penh, so note this one down.
No matter where you go, shopping is always a part of traveling which is somehow a great thing. In Phnom Penh city, shopping is also one of the main activities that both local and international shopaholics love doing. There are many places where you can shop from local markets to modern malls in this capital. However, we only introduce you to the best local markets in Phnom Penh so that you can dig into the culture better. Let's check them out below.
Central Market
Shopping for quality clothes, bags, and shoes is at nowhere better than Central Market. This market is not far away from the royal palace, and it is not too crowded which is a good thing. Bear in mind that everything in Central Market is a bit pricey at some point, but the quality is also worth it as well. You can spend the whole day exploring if you want to, but a couple of hours will do at most. There are many things that you will find fascinating in this market, but always be careful with your belongings.
Night Market
Even when the sun goes down, you will still be able to explore and have fun in Phnom Penh city. Night Market is along the riverside, and there are a lot of things that you can see and buy. That includes clothes, souvenirs, food, and many more things. If you are lucky, you will also get the see the mini live concert there as well. The market opens in the evening till late at night, and of course, every day.
Russian Market
If you want to shop for antique souvenirs like accessories or clothes, Russian Market is definitely the place. There are many sections in the market where you can find vintage paintings, bracelets, rings, clothes, ornaments, and many more. In Southeast Asia, the one thing you should know about shopping is bargaining. It is normal for the sellers to cost an item at a higher price so that the buyer could bargain at their desired price. You will find a lot of interesting things in this market, and it is best to go there from 9AM.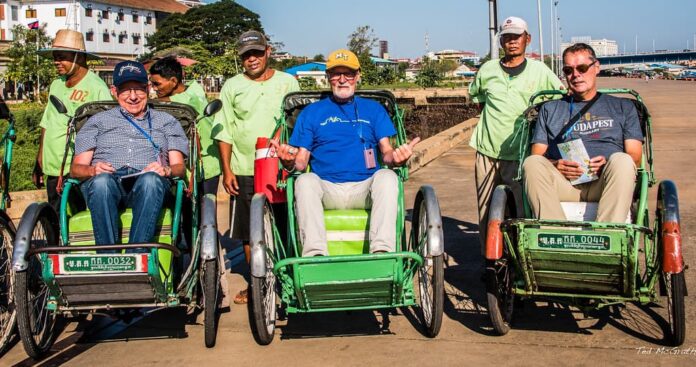 Traveling is not fully complete without some fun, and you will have a lot of fun in Phnom Penh city. There are a few activities that you can enjoy doing both day and night, and nightlife in Phnom Penh is super fun actually. However, we list down activities for the whole day in case you prefer one over another. Only three main activities are specially picked, so let's see with us.
Cyclo Tour
As far as I know, Cambodia is the only country in Southeast Asia that provides cyclo tours for tourists. If you come to the city in a group, there is a large cyclo tour from 5 to 10 or even more that you can take. The tour will be either half a day or a full day and you can sightsee the whole city comfortably. Cyclo tour is very unique and enjoyable, and the tour also helps support the men who do the job as well. Income from cyclo is not that much, so that is actually great to explore the city and help the people at the same time.
Pubs
Nightlife is incomplete without a little alcohol, to some people of course, including everyone on our team. There are many pubs in Phnom Penh city especially the ones along the riverside and at Bassac Lane. The awesome part is that the price of cocktails or beer is super cheap in this city. Everyone can afford to have fun here, and there is a live band or music playing all night long. From small to big, there are pubs for everyone with different interests to try. There are a few pubs that we recommend including Samai (only open on Thursday), Whiskey Library (indoor skybar), Domrey (vintage), or FCC (casual).
Sunset Cruise
Want to watch the sunset in the city? The best place to watch as the sun goes down is of course, on the cruise. The cruise will take you along the river under the golden sun as the wind blows by. There are different types of cruises that you can choose from including sunset cruises and sunset-to-night cruises. The night cruise will bring you to see the beauty of the city at night while you dine right on the deck. The price is affordable, and you will surely remember such a unique experience.
Related Post: Best Places To Go In Southeast Asia