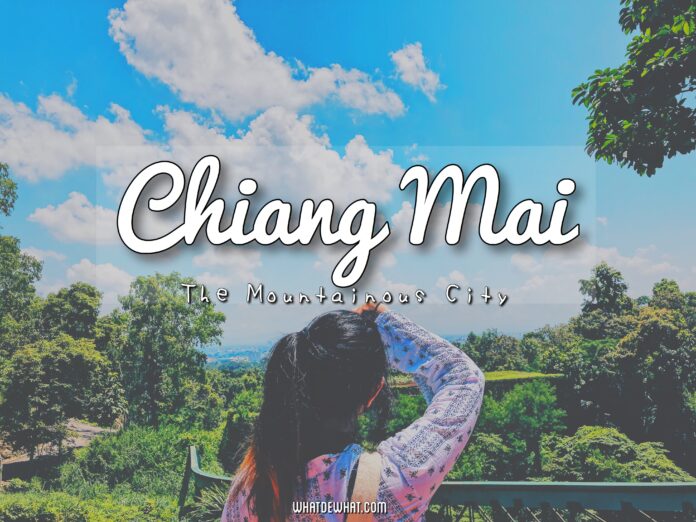 Located in the northern part of Thailand which takes about an hour flight from Bangkok, Chiang Mai is a quiet and peaceful city full of nature. This beautiful mountainous town is so much different from many other places that I have been to. For the fact that it is surrounded by mountains and is full of ancient pagodas, going there is a whole new experience. I've done a lot of research and read a lot of articles about the best places to go in Chiang Mai. However, I realized that things are not that simple when I was actually there. That is why I am here to share my escapade, and probably some tips so that your adventure will be better than mine.
Where To Go In Chiang Mai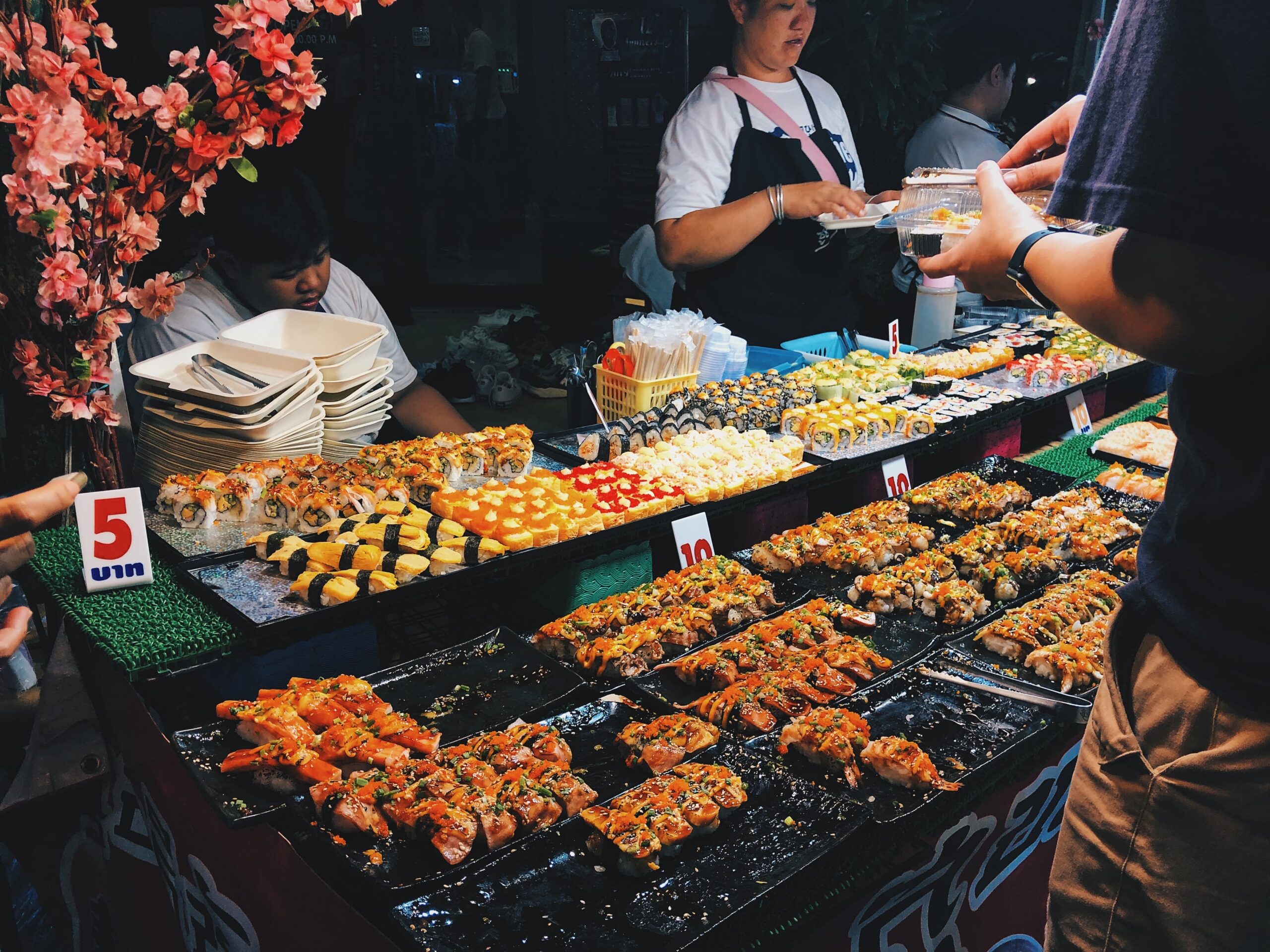 Let's begin with what to do and where to go there, those are the first things to plan after you booked the flights. Well you see, I mentioned that Chiang Mai is a mountainous city so not everything best is in town. You have to travel some distance to get to see nature, and that is why you need a concrete plan. I didn't think it through, so I don't want any of my readers to repeat the same mistake I did. So here are some suggestions on where to go in Chiang Mai.
Day 1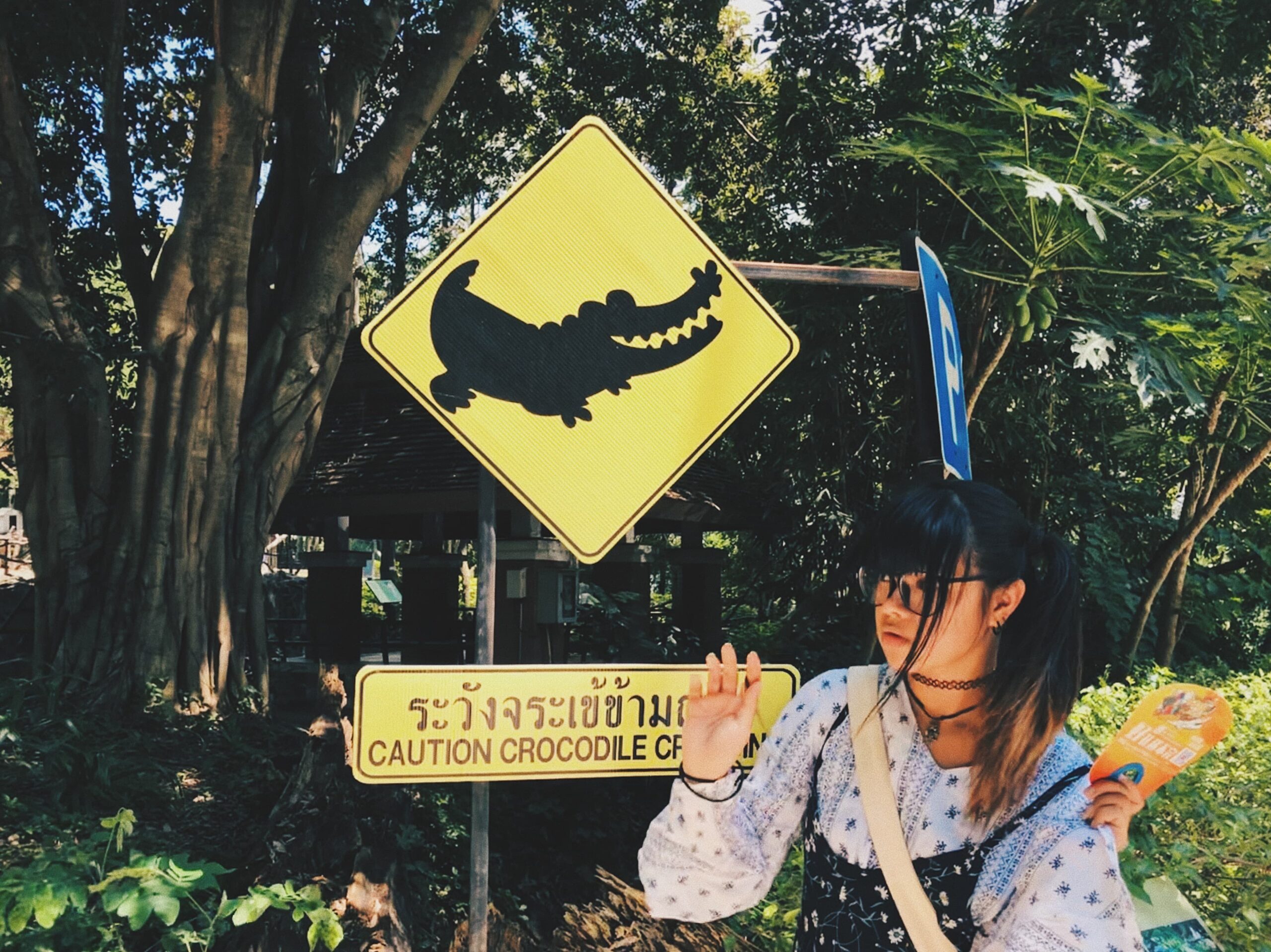 Since the destinations in my plan is a little far from the city, I decided to use Grab Taxi as a mean of transportation. Chiang Mai is a little town, so it costs no more than 100 baht from one place to another. It is somehow very convenient as well although the drivers don't speak much English so they don't talk much to us. Some said tourists should try Songthaew, the red cars that you can find anywhere in Chiang Mai. I asked the price and it was twice as expensive for two, so I decided to stick to the taxi. And the taxi brought me to my first destination for 88 baht. But if you travel in groups of several people, Songthaew is the perfect option for you.
Ticket: 150 baht (zoo) / 290 baht (zoo + aquarium)
Opening Hours: 9AM – 5PM
I began my first day going to Chiang Mai Zoo, and it was among the best places I added to my itinerary. The zoo is probably the closest place to town that is located on the mountain, and I found it super fun. Chiang Mai Zoo is a big place, and I spent about 6 hours or so exploring there. I've been to a few great zoos, and this one is by far the best.
That is because there are many animal species, and most of them are not in cages. You can see the monkey, macaques, and other similar species chilling on the tree branches. I still wonder why they don't swing from trees to trees or escape from the zoo though they are not in cages. But no matter what, it is great to see them in their natural habitats with all the freedom they deserve.
Another great thing about the zoo is that you get to feed the animals like elephants, giraffes, goats, hippopotamuses, and more. The price for the food is only 10 baht, and it was my first time to get so close to the animals like that. There is also an animal show that began at 11AM, and lasted for about 15 minutes but it was super great. The show was funny, and educational, and the animals that starred in the show were all so adorable and clever. The stars of the show were two macaws, and the audience also gets to take photos with them at the end of the show. The show is free of charge of course, and you really shouldn't miss it if you go to Chiang Mai Zoo.
As for the aquarium, it was also incredible as well. I have been to a few aquariums in Japan, and this one in Chiang Mai also gave me a great time. The special part is that the aquarium does not only have hundreds of fish species in tanks, but also an aquatic tunnel. That means you can walk under the tunnel while the fish is swimming above your head.
The length of the tunnel is 133 meters, and it is also the world's longest tunnel aquarium. How cool is that right? And it is like 140 baht for the ticket, so why not? This aquarium might not have blue whales like the ones in Japan, but nature is always fascinating. There is always at least one special thing that captures your attention, the place is so worth visiting.
A Few Things To Know
There are food courts there so don't worry about lunchtime, the food tasted great, and it was only 50 baht.
I walked through the whole zoo that's why it took me about 6 hours. There are also zoo cars and golf cars that you can rent because the roads are in the mountains.
In case you are a hardcore explorer like me, just walk. It is only about 7-8 kilometers, and you can see nature better!
Fee: Free of charge if you order the drinks / 150 baht if you don't order the drinks
Opening Hours: 10AM – 7PM
Location: Huaykaew Rd, Tambon Su Thep, Amphoe Mueang
The place is 15 minutes drive from the zoo, so I added it as the second destination in my itinerary. Unfortunately, it was already full and I got bored of waiting because the people inside won't leave. I am not a cat lover, but I wanted to try something new. Turned out I did not have the patience for it. But I will definitely go there if I come back again. So Catmosphere Café is basically heaven for cat lovers.
I'm talking about cuddly cats with different sizes and looks that will make you go awww. Those cute cats are sitting by each table which you can pat, hug, and kiss in order to show your affection. I watched them from the outside, those cats were so fluffy and adorable. If you are lucky, you might go there before the busy hours and get the chance to see the cats. A pleasant coffee shop to relax, indeed.
3
Chiang Mai Sunday Night Market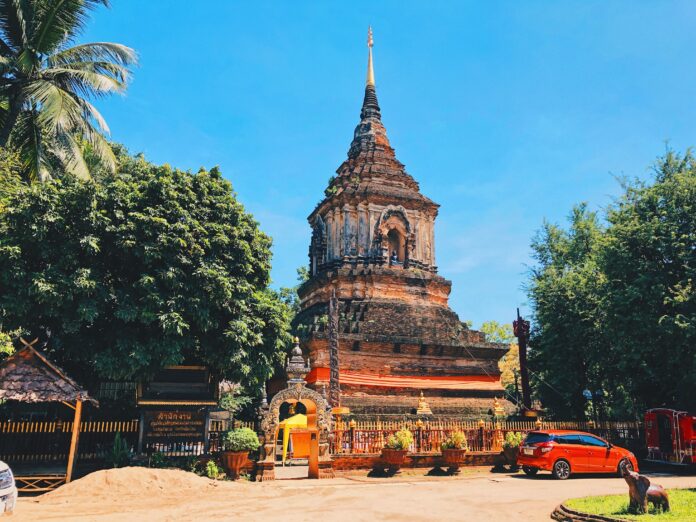 The pagodas were really nice, and they were not too far from each other as well
Opening Hours: 4PM – 12AM (Sunday Only)
Location: Rachadamnoen Rd, Tambon Si Phum, Amphoe Mueang
Goes by many names in town, Chiang Mai Sunday Night Market is by far the best night market I've been to. Stretching more than 1 kilometer, this night market is full of stalls that sell almost anything you can name. Even inside the pagodas along the roads, there are street food stalls for you to taste. There is no one direction, there are intersections that lead to you various food and souvenirs for you to explore. From street food and dessert to souvenirs and clothes as well as restaurants and street performances, the market has them all.
The market only opens once a week which is on Sunday of course, and it is always full of people. The great thing is that there is a variety of things to see and try, and everything is sold at an acceptable price. I really love this place, and you really should plan your trip on a Sunday so that you can experience what I did. The night market is usually packed after 7PM, you might want to come earlier if you don't like the crowd. Don't miss this night market, I really highly recommend it because it is super fun there.
A Few Things To Know
You can actually bargain a little if you find the price of clothes or souvenirs a little high. At least you will get 10 or 20 baht off.
You can set the location for the driver to drop you at Three King Monument. You can begin your street food adventure from there, trust me it is awesome.
Day 2
I've mentioned that I did a lot of research before I went to Chiang Mai. I found that most sites recommend tourists visit the pagodas in the city. There are countless of them, and I narrowed it down to just 7 best, yet I still couldn't follow the plan. Probably I also live in a Buddhist country so I was really not impressed by the pagodas. As for Day 2, I decided to rent a bicycle as my transportation for the day. The second day mainly focused on the attractions in Old City, most of which are pagodas. Sadly I gave up by noon because it was too hot that day. My travel buddy got burned so bad he looked like a tomato with arms.
I wouldn't recommend a motorbike because there will be complications in case the policemen pull you over. I did not know why, but both the locals and the tourists who drove motorbikes were stopped by the policemen. That freaked me out a little because I was also on the road, but they did not pay any attention to us cyclists. Another thing about driving or riding there that I found difficult was that the people drive on the left in Thailand. I come from a country that keeps on the right. It was really hard for me when I wanted to turn right because I was riding on the left. With all the challenges, here are some of the places I went to by bike.
Location: Manee Nopparat Rd
Also known as Wat Lok Molee, this pagoda was my first attraction of the day. It is a small area with one large stupa in the middle which is somehow very interesting. Apart from that, there was not much to see besides other praying halls in the pagodas. You can also pray there if you want to, it is really quiet there. I spent barely 5 minutes in the pagodas before I continued to my next destination.
Location: Ratchapakhinai Rd, Tambon Si Phum, Amphoe Mueang
With a larger space and more to see, Wat Chiang Man has more to offer curious tourists. The unique thing about this pagoda is that there are so many quotes that people put up on the tree trunks and branches. The quotes are more about life education, how to deal with bad people, and many more. Just like any other pagodas, this one is also very tranquil to explore. You can also get some rest there as well, there are trees that give shade to shield you from the hot days. There are many other pagodas nearby, but they all look similar to one another. So I decided to end my journey there before I went for lunch.
6
Lunch At Huan Chao Bua Tip Restaurant
Opening Hours: 6AM – 4PM / 7PM – 10:30PM
Location: Phra Sing, Mueang Chiang Mai District
Found the restaurant randomly because the decoration was uniquely antique and traditional. The way they decorate their place and how they serve their food is very nice and tralatitious. Plus with the good price and the free Wi-Fi, this restaurant is a good place to go. In case you go somewhere near Phra Sing, don't forget to drop by the restaurant. This restaurant provides Thai food with an original taste for their customers. Both the service and the food are great, you might want to give it a try.
Opening Hours: 9AM – 12AM
Location: Corner of Nimmanahaeminda Road and Huay Kaew Road
After a few hours of rest back in the apartment, we were ready for dinner. Since the apartment I stayed in was in the middle of the city, walking to some of the best markets is actually close. Think Park is a modern night market that has some high-quality street food for travelers who are not fans of the crowd. There are about 20 – 30 food stalls along with some mini bars and the seats out in the open. Apart from that, there are some more stores that sell souvenirs and clothes that you can explore. It is a cool place, and it is a very nearby night market for tasty street food.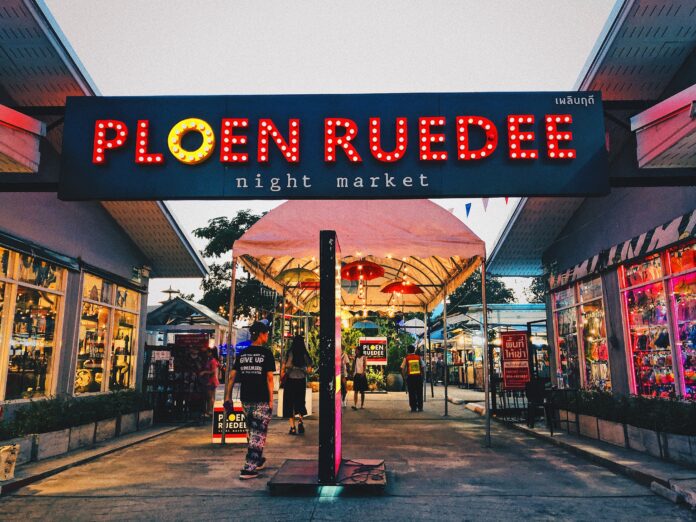 This is among my most favorite market in Chiang Mai, relaxing and full of nice food
Opening Hours: 11AM – 10PM
Location: 55 Huaykaew Rd
Located right across the street from Think Park, you will see the largest mall in Chiang Mai in front of you. People said Maya Mall is one of the best places to go in Chiang Mai so I added it to my itinerary as well. Plus, it is like only 15 minutes walk from my apartment. Personally, I think there is not much to do there besides window shopping. There are a few good places like Moshi Moshi, a shop where you can shop for some souvenirs back home. There is also a food court on the 4th floor with a variety of food and drinks that you can taste. It is a fancy place, but I only spend about half an hour there. Then I grabbed some street food and headed back to my place because it had been a long day.
Day 3
So I got food poisoning the night before; never learned my lesson about eating vegetables when I travel, did I? I made a lot of changes in my travel plan this time, so many unexpected things. Thought I could go to see the elephants at the sanctuary, turned out I had to book the package. I could go without booking, but the place is so far and my travel buddy seems to not want to go that far. (Solo traveling is better, isn't it?)
I also wanted to do the longest zip line in Chiang Mai, but I also had to book the package as well. The zip line adventure takes the whole day and costs 1700 baht, and I did not prepare for that. Plus with the food poisoning and the flu, I ended up staying in bed almost the whole morning. Yet I'd been to some nice places, especially in the evening, and here they are.
Opening Hours: 10AM – 10PM
Location: Changklan Rd, Amphoe Mueang
The photos depicted some nice places in this mall, but there was not much for me to see. In case you want to shop for inexpensive electronic devices, Pantip Plaza is the best place for you. From phone accessories to computer building equipment, they have them all there. I went there at around 10:30AM, and came back at 11AM though. There is not much to see in town in the morning, so I came back for some rest.
Opening Hours: 6PM – 12AM (Closes on Sunday)
Location: Changklan Rd, Tambon Chang Moi, Amphoe Mueang
No travel websites I clicked on have this cool night market in their recommendations, I'm glad I walked past it. Ploen Ruedee is a vintage-looking night market with amazing street food and minibars. It is a perfect place to chill, listen to live music performance, and enjoy conversation with your friends. I personally love the design of this market, especially the umbrellas and the seats made from barrels. It is unique and one of a kind, and it is a really ideal place to relax after your long days of traveling. Food and drinks there are at a fair price, and the atmosphere is simply serene.
Opening Hours: 5PM – 12AM
Location: Changklan Rd, Chang Khlan Sub-district, Amphoe Mueang
The one thing I love about night markets in Chiang Mai is that they are all very close to each other. Kalare Night Market is only a few minutes walk from Ploen Ruedee, and this night market focuses more on souvenirs. There are also clothes and food courts inside the market, but there are many souvenir stores along the roads. The one thing that you have to know about the night markets is that some sellers rip the customers off. Bargain if you think the price is way too high, and simply walk away if you are not happy with their offer. You should go for the place that has price displays on the items, which will save you from asking and bargaining.
12
Chiang Mai Night Bazaar
Opening Hours: 5PM – 12AM
Location: Chang Moi Sub-district, Mueang Chiang Mai District
Just across the street from Kalare Night Market, you will also see Chiang Mai Night Bazaar. It is one of the most recommended night markets in Chiang Mai. There are 2 floors that you can explore, and there are souvenirs, clothes, and food just like most night markets. The unique thing about Chiang Mai Night Bazaar is the antique handcrafts and other items sold there. There is a variety of vintage and traditional Thai products that you can find in that night market. Who knows? You are probably a fan and want to buy some back home.
Opening Hours: 24 / 7
Location: Changklan Rd, Tambon Chang Khlan, Amphoe Mueang
If you want to try more street food, especially the signature dish of Chiang Mai known as Khao Soi, this is the place. Outside this night bazaar are several stalls that sell souvenirs, clothes, and other stuff. Inside, there are about 30 food stalls that bring you a variety of food, drinks, and desserts for you to choose from. They even have grilled skewered crocodiles, ostrich, deer, and scorpions. As for Khao Soi, it is a noodle soup with either beef or chicken along with sort of deep-fried noodle toppings. I tried it, and it was not so bad except for the spicy part. You can have dinner or snacks there, and it is not too crowded in this night bazaar. Surrounding the bazaar are fast food restaurants, Hard Rock Cafe, bars, and more. The choice is all yours when you're there.
Chiang Mai seems to be a sleepy town, especially in the morning, there is not a lot to explore in the city at sunrise. Even finding a decent place for breakfast was also a little difficult because most restaurants open at 11AM. The best way to explore Chiang Mai is by booking a whole-day tour, and you will totally enjoy it. The recommended whole-day tours I personally think you should go for are Elephant Sanctuary, Zip Line, Tea Plantation, and Pai. I spent two days just flying back and forth, so I only had 3 days to explore this mountainous city. I will definitely come back again, more prepared, and ready to venture more into this natural town. Apart from the flu and the food poisoning, I actually had a great experience there. If you love adventures and nature, Chiang Mai should be on your bucket list.
Budget Breakdown For 5 Days
Food & Drinks: 2499.67 baht ($81.99) (I had a lot of street food and boba)
Taxi: 406 baht ($13.32)
Bike Rent: 60 baht ($1.97)
Apartment: $79
Flights: $180.5 (round trip from PP to DMK) & $66.5 (round trip from DMK to CNX)
Others: 390 baht ($12.79)
Total: $436.07
Related Post: 3 Days In Ho Chi Minh