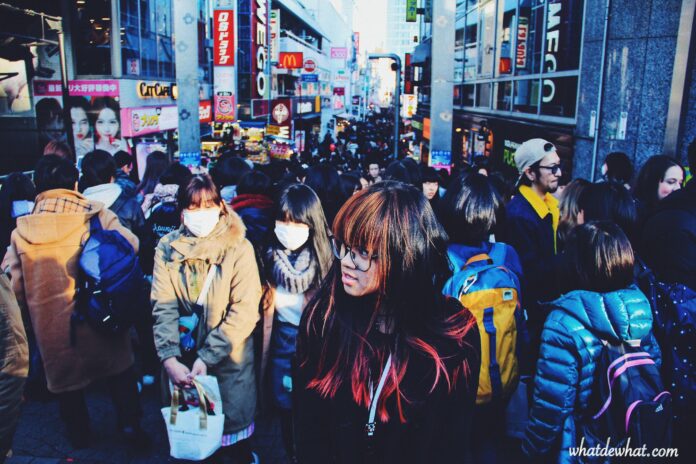 Tokyo is an incredible city with a combination of awesomeness as well as the diversity of life all in one. My trip to Tokyo was totally awesome, and the description of the whole place will be all here. So I stayed in this amazing city for 6 days, and I have been to almost all the places I planned on my list. We will talk about the food, places to visit, places to stay, and of course what to buy in Tokyo based on my experience.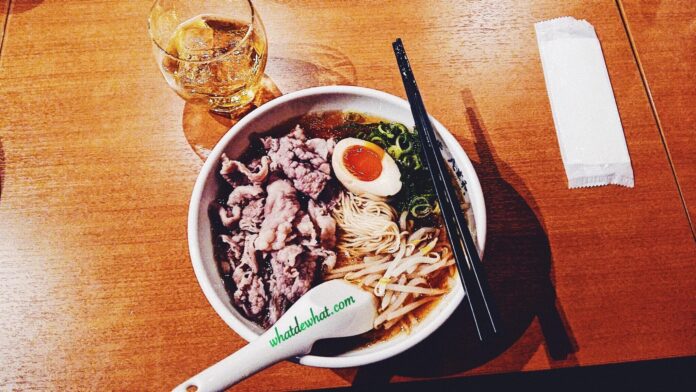 One of the best ramens I've ever had, so so goood
As I have mentioned in the previous article, I went there at the beginning of winter which means it was super cold. The best food to eat in such weather in Japan is nothing other than the different types of ramen noodles. You can find them in small restaurants along the street or in restaurants at train stations or bus stations. There are several types of ramen, but the ones I have tasted are Udon, Ramen, and Soba. All of them are served in form of soup along with meat and eggs. And guess what, they are just perfect for the cold weather of December and January.
Apart from that, there are also other food courses as well if you prefer rice and meat. My most favorite food in Tokyo is Tonkatsu. The food includes a bowl of rice, a few meat loafs served with fresh vegetables, and a bowl of miso soup. The whole thing got me full for half day, and guess what, it cost only 1248 yen which is about 12 bucks.
There are also snacks and pastries that you can easily find literally almost everywhere as well. The ones I have tried are Taiyaki, Waffles, skewed chicken and pork, and a lot of ice cream. Each of them costs less than $5, and the taste is absolutely amazing.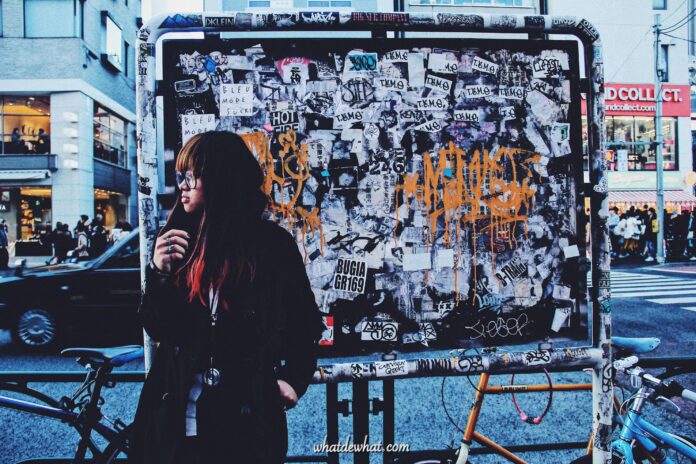 First day in Japan, I was so excited although I did not look like I was
Tokyo is an amazing city not just because of its skyscrapers and modern transportation. The combination of other great places makes this city unique and worth visiting. I have been to 5 fantastic places in Tokyo including Harajuku, Shinjuku, Shibuya, Narita-San, and Ginza.
Harajuku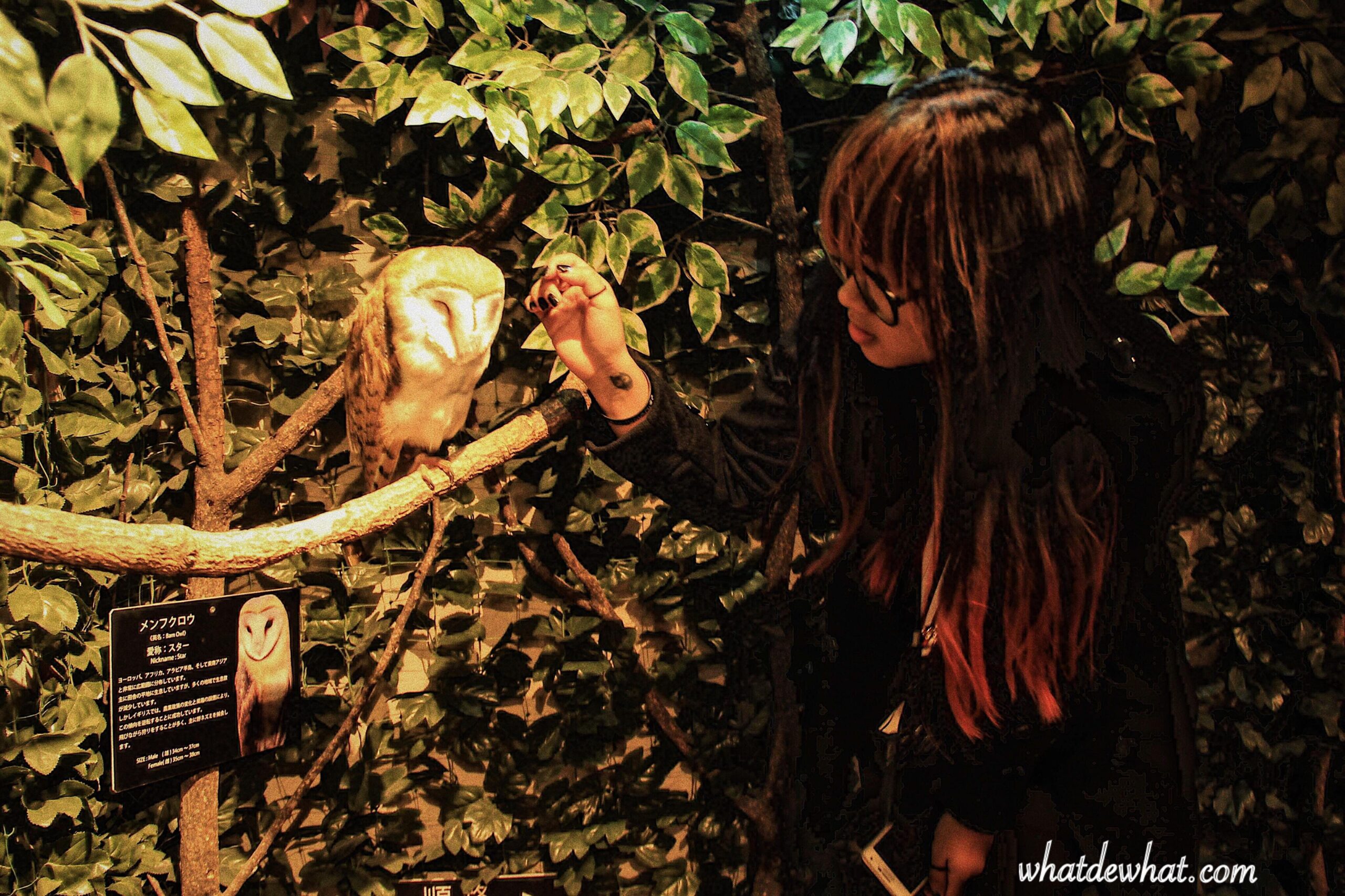 Harajuku is a very crowded place that sells hardcore, gothic, and punk stuff as well as other accessories. There, you will find people with a lot of piercings wearing punk clothes selling and walking in each shop. Harajuku is like another world because it is not full of pinky and cute anime stuff like most places at all. However, there are also shops that sell ordinary stuff as well.
There was even an owl café there which I went to and met owls in real life. The ticket to the place was about $12, and you got to pet the owls on the back of their heads as well as their beaks. To cut things short, Harajuku is a mixture of hardcore and softcore with style. It is the place that travelers should not miss when it comes to new experiences and exploring.
Shinjuku
I began the next morning by going to the zoo so that I could see the Pandas for the very first time. Unfortunately, the zoo was closed that day. So we walked to the park to take photos and walk instead. When we left the park, we took the train to the temple. That was no ordinary temple because there were a lot of things sold along the way. After some minutes, we arrived at the temple. It is believed that if you pray and throw the coin into the well and ring the bell, your wish will come true. You need a 5 Yen coin to do so.
Then, we took another train to Tokyo Sky Tree. That is a very tall building located near the train station with a 10 to 15-minute walk. Before we went up to the tower, we went to the aquarium that is right below the tower itself. The ticket was about $20. There were fish, corals, penguins, seals, and other marine species which was somehow interesting to watch. Or maybe because it was my first time in the aquarium. We spent about an hour or two there before we went up to the tower. Another unfortunate part of the way was that there was a long line to go to the tower, so we missed it too.
Shibuya
It is the busiest place and street in all of Japan, and it was so crowded at night. People always say that Shibuya is the place that shopaholics love to go. There are a lot of big malls where you can buy clothes and other stuff for both males and females. Not to mention the best sushi shop that has a long line of people waiting to get in. There is the best sushi shop in Shibuya that serves the best sushi in town. There was the same long line when I got there which was why I ended up having my dinner at Taco Bell. Overall, Shibuya was a great place to visit especially at night.
Narita-san
The place is likely to be closer to Chiba prefecture. You might want to visit there if you have a flight to catch or if you stay somewhere near Narita airport. For walking enthusiasts, Narita-san is the perfect place for you to explore. The thing is that there were a lot of mini shops that sell different things along the ways for maybe a mile. Or longer than a mile if I'm not wrong.
There, you can buy souvenirs as well as snacks as you walk and take a look at the shops. Speaking of snacks, you will find bananas that are dipped into different sauces and flavor in several mini stores. There is also more things to eat like ice-cream, takoyaki, yakisoba (fried noodles), and many more. You might spend an hour or two to explore the whole place, and it is definitely worth it. Can be crowded sometimes, but it makes the place even more interesting to go.
Ginza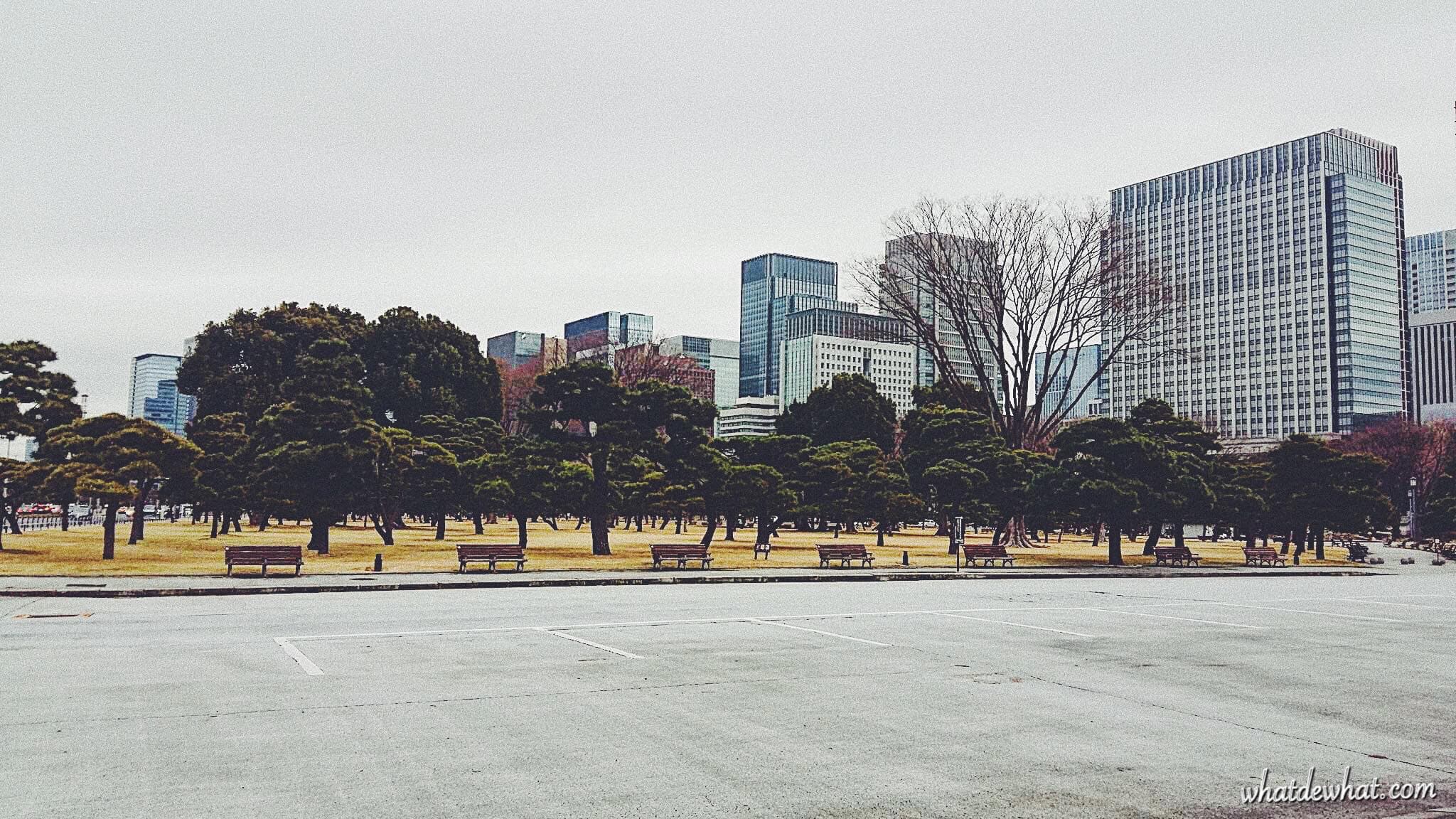 Ginza is a place where the Royal Palace is located, and you can take loads of photos there. There is a huge park full of unique-looking trees as you walk to the palace. It might be a 20 minutes walk, and the palace area is massive. The Royal Palace is surround by a large reservoir that makes the place even more beautiful. You can get into the palace for a little sightseeing for free of charge, and it takes you maybe about an hour only.
Related Post: My First Flight Experience In 2017