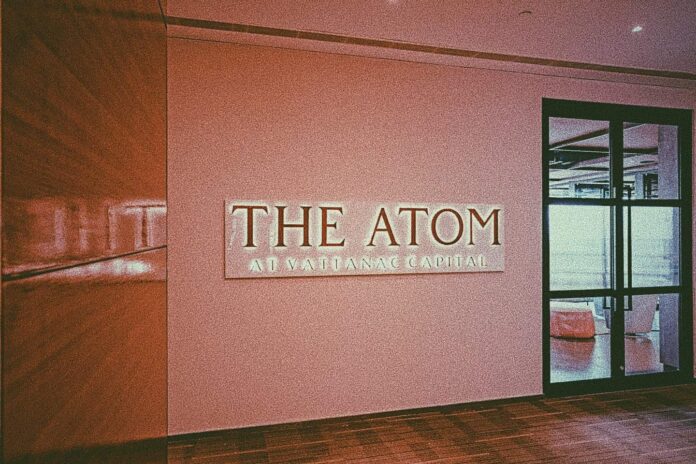 As a writer, I always look for a quiet coffee shop where I can peacefully focus on my work. The Atom ticks all the boxes when it comes to a place with a relaxing atmosphere; with some amazing twists. You know what, I always hate it when some coffee shops do not look like what they portray on social media. But with this one, things actually are even better than what they show on social media. It would be a compunction to not share my experience at The Atom with everyone. Plus with the fact that I got so many story replies asking about the place, here's what you need to know.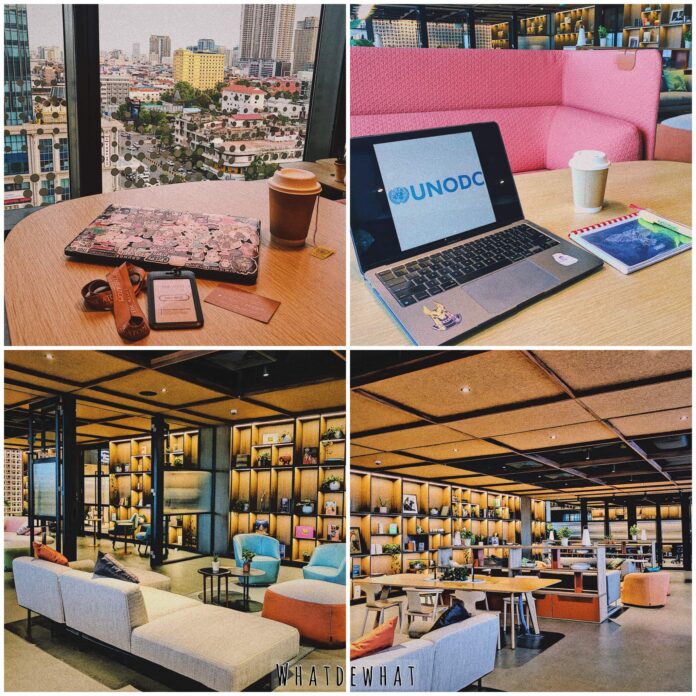 The Atom is like a normal coffee shop but with more sophistication and standards that some of you will love. One of the things that I really like about it is the spacious area with neat decoration suitable for everyone. On top of that, there are also built-in charging sockets so that you won't have to worry about dead batteries. There are 3 main working spaces that you can choose from, and each of which delivers a different environment. Those include:
The Library: Located in the middle, this was where I chose to work because I wanted a quiet corner. In The Library, there are different seat arrangements so that there is something for everyone. From the high tables to the sofas next to the window with the city view, this space has them all. I picked the sofa next to the large window where I could see the view while working. Even when I was doing interpretation at the time, there was no disturbance at all. That was the part that I loved the most because I did not have to worry about the interruption. I used to book a whole meeting room to myself and there was still noise from the outside. But here, things are absolutely satisfying.
The Lobby: Once you walked in, the room on the right is known as The Lobby. In case you want to sit and relax with some music, choose this part. The special thing about this area is that there are comfortable seats with tables where you can enjoy your space. These seats are next to the window, and the city view is all yours. At the same time, there are also different seat types for groups in case you come with friends. I really like the fact that each seat has a good distance between one another. This does not only follow the rules during the pandemic but also ensures that people's conversations don't disturb each other.
The Meeting Room: On the far left of The Atom are 3 meeting rooms that you can book. The smallest meeting room is for 8 people while the largest ones are for 20+ people. Surprisingly, I met a former professor from the university who rent one of the meeting rooms as his office (AmCham). You can also do that, and the price is actually acceptable. My favorite part about the meeting rooms is definitely the comfortable seats and tables. You can sit there as long as you have to, and you won't have to worry a thing about backache. Not to mention the modern design and the stunning view outside, the meeting rooms in The Atom are definitely better.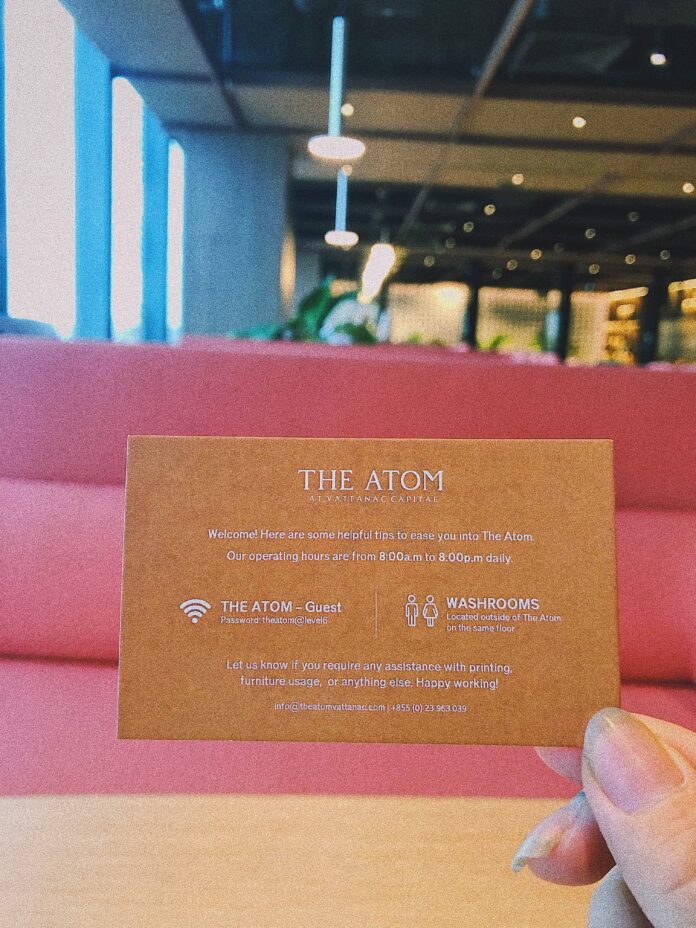 The Atom is located on the 6th floor, or what they called Level 6 of Vattanac Capital. If you haven't been there before, you will go through a few things before getting to your relaxing working space. You can ask the information desk regarding what to do like I did or you can follow my suggestions. Once you enter the building, there is an escalator on the right side. Take that escalator, and walk straight until you saw another information desk. Tell them you want to go to The Atom, and someone will take you there. Because you need the card to access the elevator, you cannot go up there the first time. Everything could take more than 5 minutes, but it is totally worth it.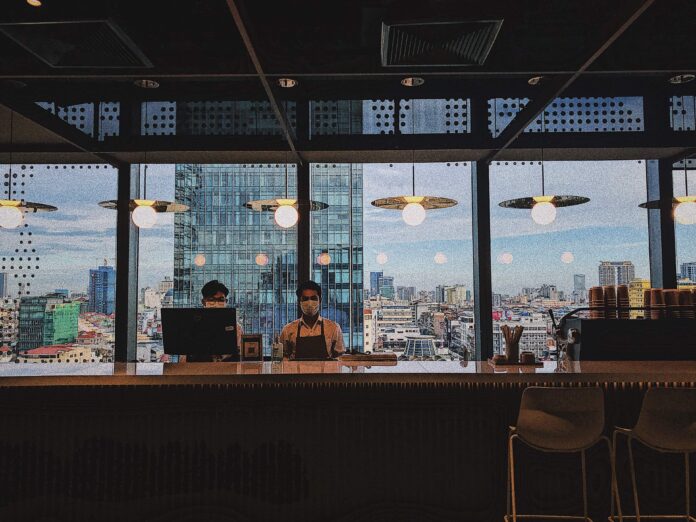 Friendly staffs and great services
Personally, I don't think it is expensive there, given the services that they provide to their customers. In fact, paying $15 for the whole day with a free drink and a croissant is a great deal. Just like other coffee shops, there is a menu consisting of coffee and TWG tea that you can choose from. Plus with the delicious pastry that they offer, it is an experience worth trying. Then you get to sit comfortably while being able to concentrate on your work along with a city view. No matter if you want to give yourself a different mood or work, The Atom is right for them all.
The price is $15 a day, but you can also purchase the monthly membership at a better price. And guess what, you will get 30% off for the signup now. So if The Atom matches your needs, you can get a tour there and see if it is right for you.
Final Thoughts
I don't normally write long reviews about coffee shops, but I definitely have to let you know about this place. The pandemic situation is not getting any better, and I cannot travel like I used to. So at least I can enjoy a totally different atmosphere somewhere safe like The Atom. A nice place with high-speed WiFi is what I look for, and that is why I really adore it here. I highly recommend this place, but you have to go there to see if I am right.
P.S: I also love the service, the staffs are very helpful and polite, and they are always ready to assist with everything you need.
Opening Hours: 8AM – 8PM (Mon – Sun)
Booking & Contact Number: 023 963 039