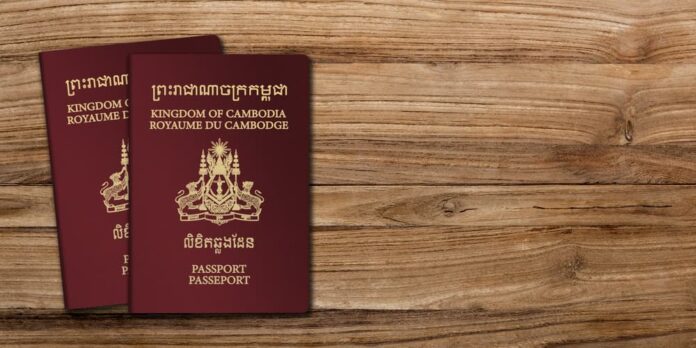 Since I have received so many questions on how to apply for a Japan visa, I think it is time an article about it should be written. First thing first, it is not as difficult as you think it is. Things are so simple, and all you need is only a few documents to prepare along with one week of waiting. If you have a Cambodian passport and want to apply for a visa to Japan, here are the steps for you.
1
Step 1: Visa Application Form
There are two important forms that you must fill out, you can easily download and print them right from the embassy's website. The first form that you have to fill in is your personal information, pretty easy right? The second form is the travel itinerary that requires you to list down your travel dates & plans and accommodation.
Note: You don't have to know somebody in Japan to be able to get the visa. You can be a solo traveler who wants to explore the country on your own. So you can skip the "Inviter in Japan" part, and proceed to the end of the paper.
This is also a crucial part of your visa application because the embassy needs to know if you can afford the trip. The length of your stay intertwines with the amount of money that you must have, so be prepared. Let's say you want to visit Japan for a week, that means you have to have at least two thousand dollars in your bank account.
A little tip here, no matter how much of a budget traveler you are, you will have to spend in Japan eventually. The price of food, accommodation, and transportation is nowhere near other countries in Asia or Southeast Asia. So if you want to have a memorable vacation in Japan, make sure your bank account is loaded.
I am sure you have a passport, but there are some rules as well. Your passport has to be at least 6 months before it expires, and the passport has to have at least 2 clear pages. In case you use a cute passport cover, take it off before you bring it to the embassy. They will eventually ask you to remove the cover there anyway.
Well, this should be the least difficult part of the process. But notice that the size of the photo that Japan embassy accepts is no ordinary Cambodian photo standard size. You might be able to tell already if you notice the first visa application form in step 1. The size of the photo has to be 45mm x 45mm, and you need some photoshop to scale it. That photo goes on the visa in your passport, it has to be no older than 6 months.
After you have everything prepared, you are ready to go to Japan embassy and apply for your visa. If you haven't been there, here is some guide. Once you are at the gate, tell the security guard that you are there to apply for a visa. They will let you in. Once you are in, go to the right side to take the waiting number and have your belongings checked.
You are not allowed to bring any devices like phones, laptops, or cameras in at all. If you bring your backpack there, you will have to keep it at the security checkroom. In case you want to bring your backpack or bag inside, they will scan it first. However, the mentioned devices above still have to be kept at the security checkroom. It is better to bring just your folder of important documents inside, those are the only things you need.
When you leave the security checkroom, go straight and you will see the building on the right side. That is where your application forms go, and you are closer to getting your Japan visa. The person who handles your application forms will ask you some questions regarding your trips. If there are no extra documents needed, they will issue you a receipt and you are good to go.
It takes a week for the embassy to proceed with your document to issue your visa. The price of the visa is 110,000 Riel, and they only accept your payment in Riel. No, there is no money exchange counter there, so make sure you prepare your money to pick up your visa. Once you get it, don't forget to check your photos, date of birth, and other important information. Just to make sure that everything is correct although mistakes or errors are rare.
Note: Time of Receiving Application is from 8AM to 12PM. They only accept your visa in the morning, and the embassy can be crowded especially when the holiday season is near. So it is better to go early, but everyone works fast so you don't have to worry about that.
Time of picking up the visa is from 2PM to 4:30PM. Just so you know, going before 2PM won't be any help because they won't let you in. Picking up the visa takes only a couple of minutes, so at 3PM will do.
FAQ:
Q: How long do I have before I apply for the visa?
A: You should apply for the visa at least one month before your trip.
Q: If I don't get the visa, how about the accommodation and flight that I booked?
A: If you are not sure if you will get the visa or not, book your accommodation via booking.com or agoda.com. These two options don't require you to pay in advance at all, so you can cancel the booking easily. As for the flight, you can ask the company to hold the booking without payment till you get the visa.
Q: Is there an interview?
A: No, there isn't. The application receiver will only ask you a couple of questions and that's it.