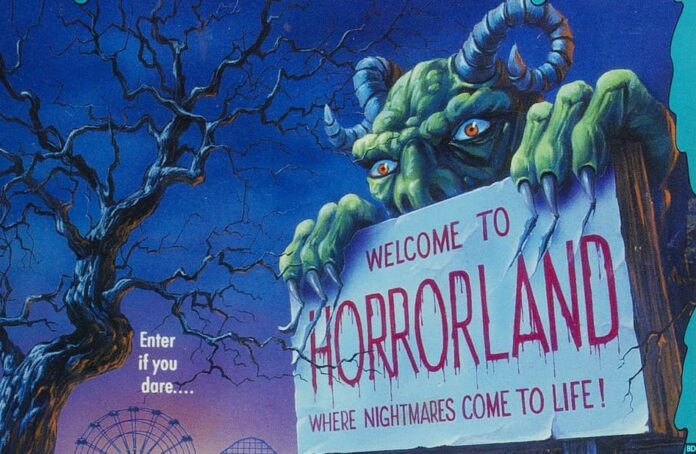 Have you ever wondered if your favorite book series are among the best-selling book series? Only bookworms understand the happiness of seeing the new series of their favorite story releases. Well, in case the series you are waiting for hasn't come out yet, you can find some more good series. That is why this list is here to introduce you to 10 best-selling book series, and you probably own some already. So check out the best-selling book series below and see which one you haven't read yet.
Sales: 200 Million
Installments: 173
If you love reading crime novels, you will definitely love this book series. The book talks about the adventure of Detective Superintendent Antoine San-Antonio who is kind of like James Bond but without gadgets. The series is in a classical crime novel style, and the series leaves the strict format of crime literature. The writer of this best-selling book series was Frederic Dard who was one of the most famous French writers. He wrote more than 300 novels throughout his career which makes him one of the most prolific writers.
P.S: Only a few of the book series have been translated into English, most of the books are written in French.
Sales: 200 Million
Installments: 42
The series of this story is written by two authors: Rev. W. Awdry and Christopher Awdry who are father and son. The whole story focuses on the fictional Island of Sodor which is based on real-life events. Because he was a lifelong railway enthusiast, Awdry wanted to make his story as realistic as possible. Even the engine characters were almost all based upon real classes of locomotives, no doubt why it was among the best-selling book series.
So the story began in 1942 when Christopher caught measles when he was only 2 years old. So his dad, Rev, would tell him stories and rhymes related to the railways to cheer him up. Rev wrote the first 26 books in the series, followed by his son Christopher for the rest of the series.
Sales: 200 Million
Installments: 175
So Nancy is a teenage and amateur detective who lives with her father in the small town of River Heights. She is often assisted on her crime investigations by her two best friends, Bess Marvin and George Fayne. There are 175 series of the story of this teenage girl, and the books are ghostwritten by a number of authors. The success of this story makes it one among the best-selling book series that made into film and TV series.
Sales: 200 Million
Installments: 24
This is more of a children's book series that keeps your child busy for some time if they love reading. The series describes Noddy's life who was made by a woodcarver in a toy store but ran away. He ran away after the woodcarver began to make a wooden lion which scared him. Noddy ran into the woods where he makes friends with a gnome, and his adventures continue on and on.
Author Enid Blyton was the creator of this fictional character, and the series was published between 1949 and 1963. Apart from being one of the best-selling book series in the world, Noddy also has TV shows as well.
Sales: 250 Million
Installments: 400
This is a series of young adult novels that talk about the lives of identical twins who live in the fictional Sweet Valley. The series does not only talk about the twins but also the stories of their friends and classmates. The story begins when the twins are in 6th grade until they enter university, where they begin their new life chapters. The series ends when both of them found the loves of their lives then live happily ever after.
This book series is the attribution to American author Francine Pascal who presided over a team of ghostwriters to produce the series. The series began in 1983, and it ended after 20 years with the publication of 181 books.
5
Choose Your Own Adventure
Sales: 250 Million
Installments: 185
Here we have another series of children's books but with a great twist since it is the gamebook series. That means each story is written from a second-person point of view with the reader assuming the role of the protagonist. The series is exciting and adventurous, and kids totally love most series of the book. The concept of the series was from Edward Packard who got the idea from bedtime stories he told his daughters. It was one of the most popular children's series during the 1980s and 1990s, and it is also among the best-selling book series.
Sales: 260 Million
Installment: Over 300
The cover might not be any interesting to you, but this children's literature franchise is a huge success. The creators were Stan and Jan Berenstain, and their son Mike Berenstain continued the story of a grizzly bear family with great moral lessons. For over 40 years, the series has sold approximately over 260 million copies in 23 languages. Besides the book series, the story also expands to television shows and even software and video games. Cute characters that teach moral lessons are definitely the perfect book series for kids to read.
Sales: 300 Million
Installments: 82 + 4 Short Stories
Mysteries and crimes are always good things to read and keep track of when it comes to book series. Perry Mason is the story of a criminal defense lawyer who involved in a client's murder trial. This fictional character features in more than 80 novels and short stories, and the author of this fiction was Erle Stanley Gardner. This third best-selling book series also features in the CBS television series as well.
Sales: 350 Million
Installments: 62 + Spin-Off Series
This is one of my personal favorite book series, and Goosebumps is a series of children's horror fiction novels. Each series tells a story of children who find themselves in scary situations involved with monsters and other supernatural elements. R. L. Stine, the writer of this awesome book series inserted great jokes in his books along with detailed descriptions. Not to mention the twisted plots that some readers don't expect in the story, this book series is incredible.
Most of R. L. Stine's books are mostly written in first person narrative with twist endings. The cool part is he could complete his stories extremely quickly, and some of his books were written in just 6 days. There are 62 series of Goosebumps in total, you should start reading one now if you haven't read it yet. This second best-selling book series is super awesome.
Sales: 500 Million
Installments: 7 + 8
Everyone knows Harry Potter, and this number one best-selling book series has been popular since its first book. As we all know, the series talks about the life of a young wizard and his two best friends. The book begins when Harry was just a kid until he grows up followed by side stories of some more book series. Most of us might have already watched Harry Potter movies of those series at least once or twice. The combination of fantasy, drama, magic, mystery, and adventure makes this book series so addictive to read and watch.
Related Post: Great Books By J.K Rowling