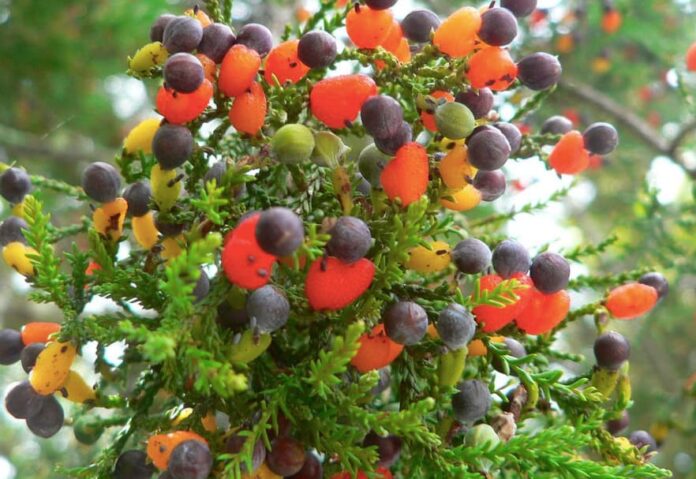 What is a fruit salad tree? A fruit salad tree is a type of unique tree that grows different fruits together in one. Each fruit in this tree has its own appearance, characteristics, flavor, and ripening times. You can also choose which type that you want, and there are 4 main kinds to select from. Fruit salad trees have been around for years, and they are quite popular in Australia. And guess what, you can try growing one as well. Let's take a look and see which fruit salad tree you think is the most fascinating.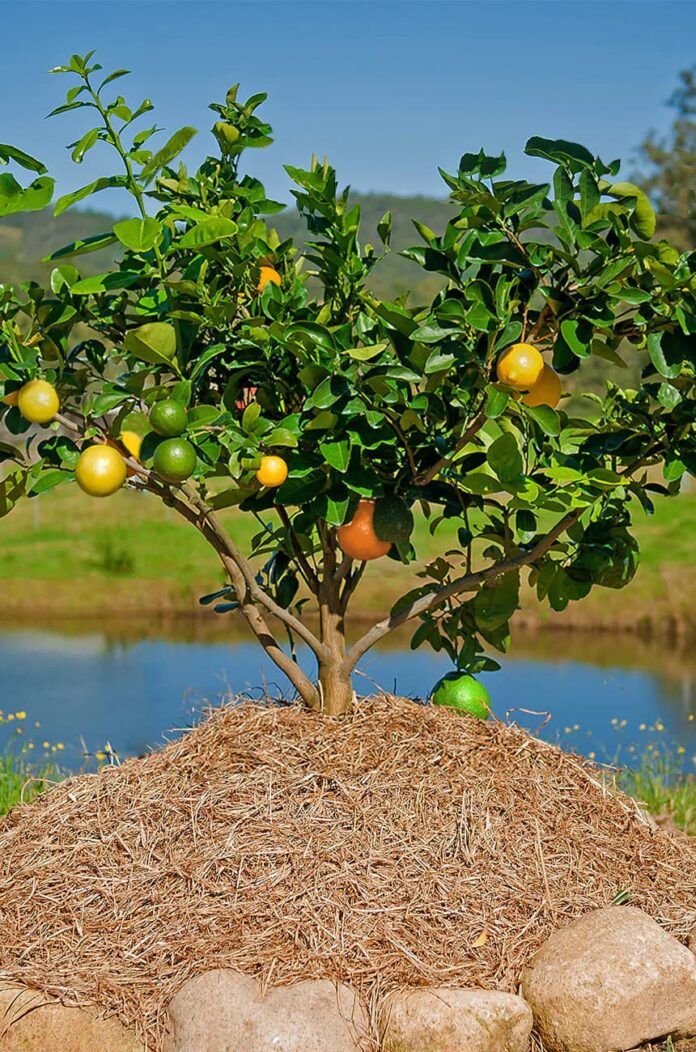 This tree contains citrus fruits including grapefruits, lemons, limes, mandarins, oranges, pomelos, and tangelos. The fruits in this tree are available for both summer and winter so that you can grow your own mini tree. Since it is not too large, it also makes a nice choice to have for small backyards or gardens as well. A citrus fruit salad tree is dwarfing, so its height is around 2 meters if you plant it in the ground. With good care, the first fruits from your tree should appear within 6 to 18 months.
Just like the name suggests, this tree gives you a variety of apples including green, red, and yellow. There are 3 main branches that allow 3 types of apples to grow together in just one tree. The main purpose of this tree is not only to bring a nice variety but also to help save space. Multi-apple trees are amazing because it is self-fertile, and their taste is just as delicious as the regular ones. Another great thing is that it is easy to care for, and you can plant it at any time of the year. Plus with the fact that there is a variety in one tree, the apples can cross-pollinate each other. Within a few months, the fruits will ripen whiles the sturdy tree height is only around 1.5 meters.
While multi apple tree gives you a variety of apples, the multi nashi puts out 3 various Asian pears instead. The special thing about Asian pears is that they have this freshness, tasty flavor, and sweetness along with satisfying crunchiness. You can also dry them into chewy and sweet morsels if you want to try something different than just fresh apple-pear. More than that, this fruit salad tree is also very easy to care for after planting. It is drought-resistant, heat-resistant, and hardy, and it is perfect for milder climates.
Stone fruit salad trees are probably the most popular because they give you a mixture of different tasty fruits in one. Those are apricots, nectarines, plums, peaches, and peachcots (a cross between apricot and peach). The stone fruits salad tree grows to a height of about 3 meters tall with a width of 2.5 meters wide. You can grow it by espalier method or in a pot to save space in case there is not enough room. This tree requires a lot of care, but the cocktail of fruits that it gives is definitely worth your efforts.
How To Take Care Of A Fruit Salad Tree
Water it more often during hotter months so that it grows healthily.
You have to keep your tree moist at all times by watering it a few times a day.
Reduce watering habits for dormant trees in winter months.
You should place your tree with full-day sun or a minimum of half-day, but shelter it from the wind. If you plant a citrus fruit salad, you have to give it full sun because it needs that.
Fertilize the tree twice a year in late winter and late summer. You should use aged animal manure or compost, but slow-release fertilizer mixed into the soil also works great. Make sure to keep the fertilizer away from the trunk of the tree.
Related Post: Evergreen Trees For Gardens